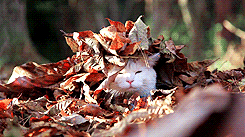 Here we are in the most productive and most dense stretch of thesis time for the Fall 2023 semester. Believe it or not, the close of the term is now in sight. After Thanksgiving break next week, the semester will be at warp speed until we part for the holidays. Keep your eye on the prize, and remember – small goals and steady engagement is the name of the game when life gets even more busy.
It was good to hear from you all about the things you think you are doing successfully as you are gain momentum. I am glad we discussed some things you feel you might be faltering on as well, as you try to make progress. As you continue to balance the issues of pacing, downtime, mindfulness, etc., remember that even veteran writers struggle with the challenge. All this is just to share the simple fact that if you feel overwhelmed, you are not alone. You are trying to complete a thesis in the midst of a lot. Just do your best, take each week as it comes — reflect, reset, and recharge.
Thanks to Jules for her presentation. Her thesis is now emerging as a thoughtful non-fiction memoir structured by small vignettes about life. As peers, you offered supportive and formative feedback. I am glad to see the emergence of a unique and compelling non-fiction piece. Keep going!
Remember you are invited to Friendsgiving!
Next up for thesis: we will have the pleasure of hearing from Giselle. I look forward to seeing you all on campus next Tuesday night.
And make no mistake, you are now in the thick of your work, which is where you should be. Try to keep going, but also remember "you can't pour from an empty cup." As we head towards Thanksgiving and the close of the year, take deep breaths, be kind to yourself, ask for help where you can, and consider "writing it out". Writing down why you feel overwhelmed or anxious is another great way to help alleviate those feelings. It helps to do this unstructured – having a written stream of consciousness allows you to express yourself freely and getting those thoughts out of your head will be a relief. After you get some of the feelings out, you just might feel better enough to find a way back into your thesis writing.