I was thinking of you all yesterday evening, hoping you were ok and keeping safe during that torrential rain event. Although we knew there would be some significant rain, it was hard to anticipate the intensity of this storm and the havoc it wrecked. I sincerely hope you and your families are all ok.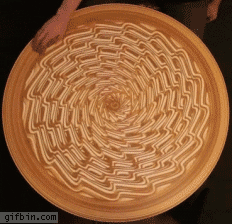 It was genuinely so uplifting for me to see you finally in person. Once again, welcome back to campus, or just welcome to campus! Last nights conversation, spurned by the image gallery, was very meaningful to me. You are all at different places, with different perspectives, but it is clear to me that this thesis process will be an integral part of your growth this year. I want to state how truly how happy I am to have this chance to work with all of you in this capacity. This thesis journey we are on is the "heart and soul" of good work that matters to me. We have been so much together as a writing community – from virtual acclimation, and now face-to-face acclimation. All of it during a time of profound upheaval, collective and personal stress, and loss. I am glad we have each other as we weather through more of this.
Here are the slides from last class for your reference:
Some of you are just starting the process of discovery and invention for this thesis project. And some of you are well on your way, and have various elements "in the can." Since you are each at various stages in the overall process will probably form different working groups in order to align the right pacing for you.. I would like those who will graduate at the close of this semester to take the early lead in the scheduling of these informal peer feedback/presentation sessions. More on this next week.
Remember, each of you can learn a great deal from considering each other's proposal approach, no matter how nascent or evolved your proposal iteration might be. I look forward to "jump-starting" our collective work together.
For our Next Meeting
Please send me the URL (web address) for your WordPress blog by filling this form out by Wednesday, Sept 8th.
Please register for our library session next week with reference librarian Craig Anderson. Our plan for next class is to gather in our usual classroom (CAS 310) at 4:30pm, then walk over together to the library for Craig's workshop on research. Then afterwards, we will take a campus walk together and wrap up class in another campus locale. Here is the link to the workshop registration: https://kean.libcal.com/event/8105600
See you then. Have a great Labor Day weekend,
Dr. Zamora