Welcome again to the beginning of your thesis experience. I am glad we have settled into Fall semester of ENG 5698, and we are truly "underway" now.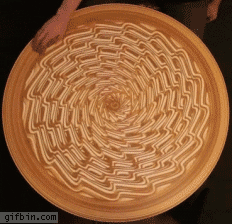 Our conversation this week was the start of our tutorial-style way of connecting. As we embark on this process, we are setting the tone with weekly accountability and check-in-style discussions. You are all at different places in the thesis experience of course, and each of your brings different perspectives, but it is clear to me that this thesis process will be an integral part of your growth this year. I want to state how truly how happy I am to have this chance to work with all of you in this capacity. This thesis journey we are on is the "heart and soul" of good work that matters to me.
Here are the slides from last class for your reference:
Each of you is starting the process of discovery and invention for this thesis project. And some of you have some notion of what you would like to do, you might have some elements "in the can." But you are all still apprehending the significance and shape of your project.
Remember, each of you can learn a great deal from considering each other's evolving work. This tutorial-style group for thesis writing will rely heavily on the peer learning potential within this small group. I look forward to "jump-starting" our collective work together.
For our Next Meeting
Remember to blog and account for what you have done this week. Please blog about your thesis process. Make sure you devote at least 5 hours of time to thinking and working on your thesis. Are you generating new ideas through reflective writing? Are you exploring possible entry points for your creative work? Are you conducting certain early forms of research? Are you writing up certain parts of your thesis outline? .
Remember we are meeting with reference librarian Craig Anderson next week at 5pm in Room 105 of the Library. He will walk us through his workshop designed for graduate students – An Introduction to the Digital Library Resources for Research. Therefore, it would be good to come to the workshop with a few research questions of your own in mind. We can meet up in our regular seminar room in CAS at 4:30pm, and all walk over to the library together.
See you then,
Dr. Zamora