Welcome again to the beginning of your thesis experience. I am glad we have settled this special ENG 5698 I01 section for your developing thesis work.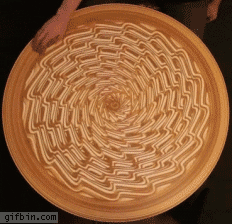 It was genuinely uplifting for me to see you the other night in order to jump start your thesis work formally. Once again, welcome back to campus! Our conversation, spurned by the image gallery, was very meaningful to me. You are all at different places, with different perspectives, but it is clear to me that this thesis process will be an integral part of your growth this year. I want to state how truly how happy I am to have this chance to work with all of you in this capacity. This thesis journey we are on is the "heart and soul" of good work that matters to me.
Here are the slides from last class for your reference:
Each of you is starting the process of discovery and invention for this thesis project. And some of you have some notion of what you would like to do, you might have some elements "in the can." But you are all still apprehending the significance and shape of your project.
Remember, each of you can learn a great deal from considering each other's evolving work. This Independent Study will rely heavily on the peer learning potential within this small group. I look forward to "jump-starting" our collective work together.
For our Next Meeting
Please send me the URL (web address) for your WordPress blog by filling the URL form out by Wednesday, Sept 14th.
Please post you first blog. In your first blog, please introduce yourself a little bit, let us know how you have been, and then reflect on your thesis plans/progress/ideas. For some that might mean giving up a brief summary of what you have done thus far, for others it might mean a glimpse of early ideas before your journey begins. And remember, you can always change your angle on the work, so this is just a thoughtful report on "current status".
Please consider registering for some library sessions to support research and citation practices in the earlier half of this semester.
See you in our Zoom room next Wednesday at 4:30pm!
Dr. Zamora