Forgive my delay in posting here, I know it was not shared in timely fashion. Truth is, the last work week was so dense and exhausting that I needed to unplug for the weekend. As a result, Monday turned into really profound day for catching up on so many communications (snowed in by my inbox).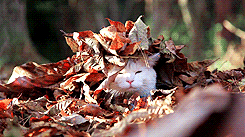 Confession: It took six weeks of this "back to real life" experiment to bowl me over, to astound me, to deliver me to true burnout. I have been working on pacing myself all this time, I have been mindful of the numerous demands on my time and have been quite deliberate in the steps I have taken to abate the ever looming exhaustion. And yet, I too succumbed. I had hit my limit by Friday night (when I realized I was still here working on campus).
Suffice to say, as much as I take into consideration the issues of pacing, downtime, mindfulness, etc., I too fall victim to the ever present demands on my time and attention. All this is just to share the simple fact that if you feel overwhelmed, I am here to say you are not alone. We are all struggling. You are trying to complete a thesis in the midst of a lot. Just do you best, take each week as it comes, reflect, reset, and recharge.
Thanks to Amber for a thoughtful presentation of her meaningful work. Her thesis is evolving in so many profound ways, both in terms of the shapes of her actual inquiry, and the rhetorical creativity in responding to her central concerns and questions. As peers, you offered supportive and formative feedback. Amber's work on the significance (and shortcomings) of care in higher education is so important, and I am very proud this work is emerging from this program. Keep going Amber. The final write up will be both a tribute to your ethical approach and deep thinking, your creativity as a writer, and your grace as a person.
Next up! We will have the pleasure of hearing from Hugo, who I know is developing a project that is truly significant (and a critical synthesis) to some aspects of this time we have spent together (the pandemic). I look forward to tomorrow night!
For the rest of the thesis team, I sense you are now in the thick of your work, which is where you should be. Try to keep going, but also remember "you can't pour from an empty cup." A theme we keep returning too. It is a lesson that I often need a refresher on. 😉
See you soon!