It's Sunday at 7pm and I have no idea where to start — with this blog or my thesis.
It's very daunting to think I have to complete my thesis and literature review all by the end of the semester. I know I can do it, but I need to develop a realistic plan. 
I'm setting a five-minute timer and free writing my thoughts right here in this blog…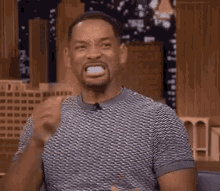 Ok. So I am 100% the person who will wake up with a gnawing feeling of anxiety every single day because I know I have a self-made deadline looming over my head. This panic state of mind is putting me in a state of procrastination. I also suffer from perfectionism to some degree, so until my thesis is perfectly completed, I will have a hard time concentrating on anything else.
Now that I listed all my problems lol it's time to think of a solution that will work for me. I can't waste another week. As far as anxiety, I feel like it will go away as long as I have a plan and follow it. Ok so I don't know if this is a good plan but I really feel like I need to concentrate on one thing at a time. If I put too much on my plate I'll panic. So I think I will focus on just my thesis for the month of February, and whenever I get a chance, whenever I run across sources, I'll make a list for my literature review. Then in March, I can entirely focus on my literature review, April go back to the thesis, and May goes back to the literature review. And hopefully have 80 percent of it all done before this class ends. Then the time I have in between the end of this class the summer class, I can tie up loose ends.
END RANT.
This feels practical for me. No more troubleshooting, this is what I'm going with.
On a brighter note, I was able to edit the fifteen pages that I had, and now I am going to spend the evening drafting the next part I had already outlined.