Here we are in almost-October. I hope you are enjoying the cooler nights and shifting light, and the general ease into a new season. Just like the weather shifts from warm to cool/crisp, now we find ourselves in a "new season" academically speaking – we are shifting our rhythms and habits to make room for this large writing project. We are entering a reflective season which is well-suited for writing.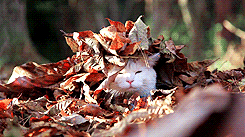 As we start to notice new growth while discovering the scope of your thesis, we continue to refine your weekly strategies and approaches. I am glad we have reviewed the Thesis Presentation "protocol" in anticipation of this feedback opportunity for each of you. Next week, we will look closer at Lit Review strategies, and you will also have time to share a first glimpse of your early writing.
As always, I will look to your blogs for an understanding of your individual progress, and I hope to touch base with each of you during Part 2 of our class time.
Have a great weekend!
Dr. Zamora