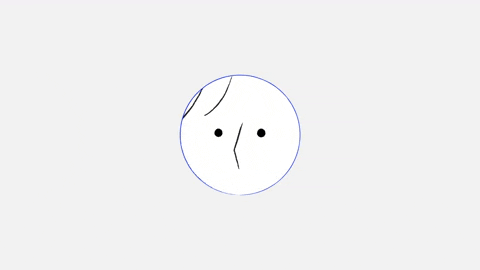 Well, it is officially Fall now, and we are well into this "hard-to-take" transition, as we all continue to acclimate to our face-to-face time together and our "public circulation" in general. I notice that I am starting to get used to the pacing a bit more. I also notice that I am acutely more aware of my own energy ebb-and-flow, and I think a lot about how this might be experienced by others as well. It is good to be self-aware of what is working, or not working.
I am glad we had an early thesis moment in the "Visualization and Immersion" room. Thanks to Tom for kicking off our presentation time together, and for spurning our early investigation of this space. I think we should have other moments in there in the future, but I also think we need a bit of training in how to use the technology so we can maximize on the full effect. That said, it was great to hear from Tom about his on-going project. It is evident how much time and attention he has given to this ambitious undertaking which is certainly a passion project. I think his vast output of material is a tribute to his imagination and creativity in building a unique universe that is at once familiar but also otherworldly. Keep going Tom, and hopefully we can loop back to your progress once more, if there is more time later in the semester (after some more momentum is established with the varying thesis presentations on deck).
Up next we will hear from Kelsey! I am so glad both of you two have taken the lead here, …it is a wonderful way to jump start our time together this semester.
Our 9/22 agenda slides:
I spoke with each of you individually about your progress (you have your individual plans for the week). I also gave all of you a "ballpark" understanding of how much time/effort you should be putting into this work (in the context of very busy lives) in order to keep some steady progress going that will get you to the finish line. I want to stress this sense of "time-devoted-to-thesis" is not designed as a hard rule, but more of a benchmark to keep you on track as you ebb and flow through this big writing project. Some weeks will be better than others. That is the nature of the process.
Next week we will be meeting in Library (Learning Commons), Room 116. This room is just a little bit further down the hallway beyond the computer room where we met with Craig Anderson. It is on the left side at the end of the same hallway. You should all be able to find it easily. I will also try to remember to put up a redirection sign on the old classroom in CAS.
I also want to remind you of the reading that will occur next Tuesday afternoon:
Please have a restful weekend, and remember that you will struggle with your own creativity if you you do not restore your own surge capacity with some time off. That is how it works.
I will try to remember this tip myself. 😉
See you next Wednesday night.