Fellow writers, achievers, dreamers and the few frustrators,
Lend me your ear so I can share my tale of a few unexpected expectations this past week.
It all began on Saturday. I woke up with the intentions of completing three top priorities. First, my morning was busy helping my Grams make fish soup from scratch. Things went well and the soup was almost finish by the time I left for my afternoon gig. Secondly, I volunteered to work a school prepare for a special family movie night. The staff expected the 60 something people who RSVP'd to show up. Luckily the weather was beautifully clear and semi-spooky. I planned on helping for a few hours that way I could return home to work on my thesis. Unfortunately things quickly began to change. The weather was so crisp, windy and cold. Out of 60 families to show up, only eight did. We had blown up plastic balloons, goodie bags, popcorn, pretzels, cotton candy (and machine). The staff and I worked on so many things but no one was there to enjoy them but the staff. Seriously, I was even in costumed. Now here's the kicker..when I returned home with the hopes of working on my thesis, I did not feel good. I was in the cool air for too long and felt lethargic. By the time I got home I didn't work on anything except putting on my jammies and climbing into bed.
Sunday, I consider a peaceful day before the week's chaos. I went into my office, worked on my desktop for 2 hours, tried to figure out my project's final product, prepare to edit my Lit. review and then it happened. I felt tired again. This time in particular I began feeling drunk with sleep. At first, I couldn't figure out why I kept reading the same lines over and over. I thought it was weird when my head continued to go lower and lower. You think I would realize that I was dozing off right? Nope. All the work I set up and organized on my table started looking like blurry waves. Who knew your lashes can make blurry waves? Finally I said dammit, I'm going to take a 2 hour nap. Great idea! Well that was until I heard a huge crash in the kitchen. My Grams tripped on the kitchen mat while holding a pot full of water that was next to another pot on the fire. Apparently her tripping made her fall and dropped the pot of water. Everything in the area except the top on the fire fell. Water was all over and she looked so shooked. Let me say, jumping out of my sleep left me shook too. Either way, she's good now, I cleaned everything, finish cooking the food for her and didn't get a chance to return to my work.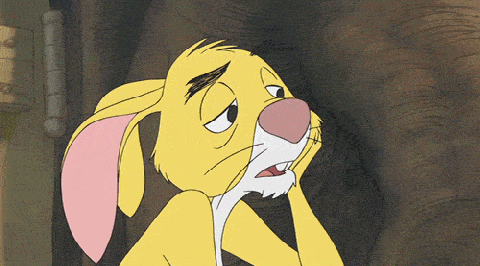 Monday and Tuesday was about the same, a semi-shit show. I work at a school and my position is to assistant those in charge. The morning shift is getting better except for the substitute starting the virtual class almost 45 minutes late. of course parents were pissed but not with me. Maybe my years teaching and being a director I do have expectations for people currently in those similar positions. Shocker everyone does not have common sense! Tuesday the teacher returned and I had to give her the rundown of everything that occurred. The afternoon shift is so disorganized and for some reason they make themselves believe I'm the more responsible one. No I don't think so. Monday and Tuesday I had intentions on working on my project again but after dealing with those people I didn't have the strength nor tolerance for myself. It's unusual how they can zap energy out of you virtually.
I had plans. I had thoughts, possibly ideas. I had expectations of myself for the past few days. I didn't accomplish squat. Surprisingly, I don't feel bad nor stressed over it. Of course I wanted to work on my project but I didn't expect things to be so tiring.
As of today (Wednesday), I plan on reevaluating things. I can't control everything. What I can control is how I handle situations. Now I have a clearer mindframe to focus on what needs to be done.
Thesis:
I have 20 poems: each has a specific quote & will use 1-3 emotions from Plutchik's wheel to help describe
My Lit. review is practically done but I need to review it again and make minor edits
I have my mission statement & a writer's oath
I have some background context about myself
My annotated bib & work cited is completed
I am rereading my contemporary issue to keep me focused
From the beginning of the semester to now, I feel more at ease with the project directions. Honestly, I do feel a bit more anchored within its confidence. With that acknowledgement, I try not to focus on when the final product is due.
It's true, I did have particular expectations and I also dealt with a new unexpected expectation. The quote below is what I knew but but I actually learned.