Not gonna lie, submitting my thesis was pretty anticlimactic. Makes sense, considering.
There she is. All the essentials are completed, but there are some extra elements that are "under construction," as it were. I want to work on them. I will, but I need a minute lol…
So I guess… I'm done. With my MA, I mean. I said it a lot on the site, that I want to continue in the same realm of studies, just in different ways. The Let's Plays, the E-Lit piece, the podcast. They'll all come around in time, and I'll update the site when they do.
In the meantime, I wanna wrap up a few personal projects for my own sanity's sake. I'm writing out a summary for the latter half of that 10 year old fanfic I mentioned. Wanna post that so I can move on, in a sense. Who knows? Maybe I'll go back and actually write it someday. At the least, I want the story to be out there. (And I wanna use those OCs in ODDN hehehehheh don't tell anybody.)
So that's where I'm at. Last class meetup is tomorrow, then virtual graduation in a few weeks, then I'm done. Doesn't feel real. But it'll hit me, I think.
Fun fact: YouTube is hosting a virtual commencement and… y'all, the list of speakers.
#DearClassof2020, we know how hard you've worked to make it to graduation so we want to celebrate you. Join us and a few friends in a Graduate #WithMe livestream event. From commencement speeches to musical performances, this one's for you! June 6, https://t.co/dL6UgwLFWL pic.twitter.com/UakYWz4Q05

— YouTube (@YouTube) May 5, 2020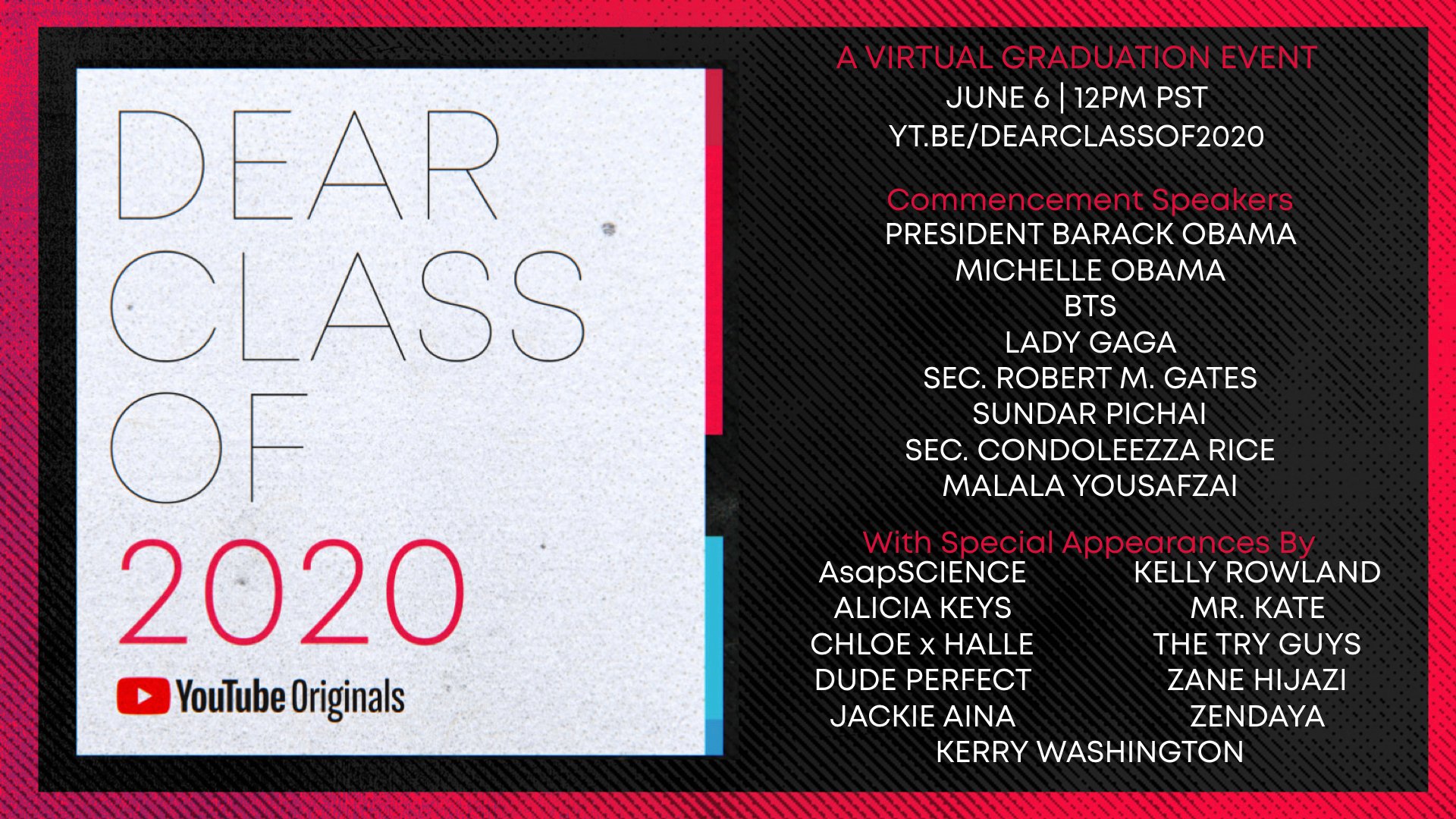 I mean?? ??? ???? ??
I get to brag I had all these rad people at my commencement. Tangentially, I guess. bUT STILL.
I also love how it's Barack Obama, Michelle Obama, BTS. BTS. Thank u YouTube. Relevant To My Interests. They saw I'd be missing BTS 2 feet from me so they said "here u go have them personally congratulating u on ur achievements." thank u 4 mi life.
Also The Try Guys. Wowie. I just fell down the rabbit hole into that fandom and. They're such good dudes. Really.
Sigh. Marking my calendar for that.
So. I'll probably post here again after a while. Just with updates and such. Seems fitting.
ttyl, gang, it's been rad
–CM